Should I Plan Differently for the Costs of Care in a Nursing Home Versus an Assisted-Living Facility?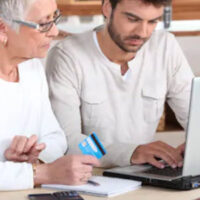 You might be wondering if your long-term care planning should look significantly different for nursing home care as compared to assisted living or in-home care. Ultimately, when you are doing long-term care planning, it is important to plan for any conceivable scenario and to recognize that costs are high no matter what type of long-term care you require.
Costs of Nursing Home and Assisted Living Care Are Both Very High
You might be thinking right now that you never want to move into a facility no matter what happens, and that you will only consider in-home care. Or you might be thinking that you might ultimately consider assisted living at some point down the road, but you might be adamant about the fact that you will never move into a nursing home. Even if you never require nursing home care but do require another form of long-term care, you should not assume that you will be saving significantly on costs. To be sure, the costs of assisted living and in-home care are nearly as high as the costs of nursing home care in New York.
On average, according to Genworth, the costs of in-home care in downstate New York are just under $5,000 per month for just 44 hours per week, the monthly cost of assisted living is between $5,000 and $6,000 per month, and monthly nursing home care can range from over $11,000 to more than $14,000 per month.
You Cannot Know the Future and the State of Your Health
Even if you are assuming that you will not need nursing home care and that, at most, you might need to consider the possibility of care in an assisted-living facility, it is critical to remember that you cannot plan for your future health. Nobody can look into the future and gain accurate knowledge of their health and well-being. According to a report in MorningStar, the data suggests that you certainly could require long-term care in the future, and you cannot know what form or duration your long-term care needs will take. The following are some facts and figures from the report:
More than 50% of people who turn 65 years old will require some type of long-term care at some point in their lifetimes;
More than 40% of people aged 85 and older require long-term care services;
About 47% of men aged 65 and older, and about 58% of women aged 65 and older, will require long-term care at some point during their lifetimes;
When an older adult needs long-term care, the duration tends to be an average of anywhere from 1.5 years to 2.5 years depending upon gender;
More than 20% of seniors who require long-term care ultimately need long-term care services for anywhere from 2 to 5 years; and
About 13% of older adults who require long-term care will end up requiring long-term care services for more than 5 years.
No one wants to imagine being placed into a nursing home at any point in their life.  However, planning for a future where you do not require long-term care may be a costly mistake for you and your family.  It is always better to know all of your options and be well prepared ahead of time.  Consider the undesirable alternative where your spouse and children are left scrambling and stressed out about paying for your long-term care needs, especially when it could have been avoided. 
Seek Advice from an Elder Law Asset Protection Lawyer
If you need advice about long-term care planning while protecting your property, one of our Westchester County asset protection attorneys can assist you. Contact Meyer & Spencer, PC to learn more about our services.
Resources:
genworth.com/aging-and-you/finances/cost-of-care.html
morningstar.com/articles/957487/must-know-statistics-about-long-term-care-2019-edition