What You Should Know About The Medicaid Lookback Period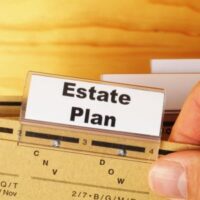 Many New Yorkers in Westchester County will need to rely on Medicaid to cover the costs of nursing home care or other forms of long-term care. As you may know, Medicare is a federal health insurance program for people who are 65 and older, while Medicaid provides health care coverage to lower-income Americans. New York has its own Medicaid program that provides certain forms of health care coverage based on your assets and income. Even though an older adult might not have qualified for Medicaid during their working years, for many seniors and their families, it is critical to be able to qualify for Medicaid coverage when nursing home care becomes necessary. Yet to qualify for Medicaid, you must have limited assets. Therefore, it is essential to engage in Medicaid planning with an experienced Westchester County or Putnam County elder law attorney.
One aspect of Medicaid planning involves understanding the "lookback period" and how it will affect your assets and eligibility for nursing home coverage through Medicaid. A new law in New York State changes the "lookback period" in certain circumstances, and it is important to understand how the law may apply to you.
What is a Lookback Period?
Generally speaking, the "lookback period" is the amount of time during which asset transfers will be reviewed by the Department of Social Services. Why would asset transfers need to be reviewed? The lookback period and asset transfers can affect a person's Medicaid eligibility. Our lawyers can explain in more detail.
In order to be eligible for Medicaid for nursing home care, you cannot have a significant amount of savings, or a significant amount of valuable assets. Some seniors assume that they can transfer assets to their children or other loved ones in order to qualify for Medicaid coverage. However, these kinds of asset transfers can result in penalties if they are done in order to qualify for Medicaid coverage. Thus, there is something known as the lookback period which is a time period prior to the submission of a Medicaid application. During the lookback period, any uncompensated asset transfers that occur can result in a penalty period resulting in Medicaid ineligibility.  There are specific rules for asset transfers and you should not transfer assets without first consulting with an elder law attorney.  If you don't consult an attorney, you run the risk that you will not be eligible for Medicaid coverage.
Change in New York Lookback Period
Most states have a 60-month lookback period, which is the equivalent of five years. Under those 60-month lookback periods, seniors cannot transfer assets during the five years prior to seeking Medicaid coverage for nursing home care. New York too has a 60-month lookback period for this type of Medicaid coverage.
In addition, it is widely expected that in January, 2024, there will be a phased-in lookback period of 30 months, or 2.5 years, for Medicaid coverage for Community Medicaid, or long-term home coverage. After that date, home care benefit coverage applications will have at least a 15-month lookback period, and that lookback period will gradually increase over time to a 30-month lookback period.
Contact an Elder Law and Asset Protection Lawyer in Westchester County or Putnam County
If you have questions about the lookback period for Medicaid eligibility, or if you need assistance with Medicaid planning, you should get in touch with one of the experienced Westchester County elder law and asset protection lawyers at our firm. Do not hesitate to contact an attorney at Meyer & Spencer, PC for more information.
Source:
health.ny.gov/health_care/medicaid/#:~:text=New%20York%20State%20Medicaid,-Apply%20for%20NY&text=New%20York's%20Medicaid%20program%20provides,family%20situation%2C%20or%20living%20arrangements