How To Discuss Asset Protection With An Aging Parent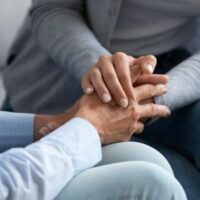 Many older adults in Pleasantville and throughout Westchester County are resistant to the idea of addressing asset protection strategies and considering ways of protecting their assets in the event they require long-term care. For a number of older adults, these discussions can be unwanted because they highlight the fact that their lives are changing as a result of aging. Few of us look forward to old age and the physical and mental limitations that often accompany it. Yet for many seniors in the Hudson Valley, it is possible to make an asset protection plan and still live a full life.
If you have an elderly parent who is considering asset protection strategies such as creating Medicaid asset protection trusts (MAPTs), purchasing long-term care insurance, or thinking about Medicaid planning, our experienced Westchester County and Putnam County elder law attorneys know that these conversations can be difficult to have. The following are some tips for discussing asset protection strategies and long-term care planning with your aging parent or other elderly loved one.
Approach the Topic Out of Love for Your Parent
Elderly parents and other relatives can be angry about having these conversations.  In fact, they might fear that you are trying to intrude on their lives or to make decisions for them. As an AARP article suggests, approaching these conversations by emphasizing that you are having the discussion out of love for your parent can help.
Do Your Research in Advance
When you are planning to have a difficult conversation with an elderly parent or other loved one, it is critical to do your research in advance and to have the information you need. When it comes to long-term care planning and asset protection strategies in New York, you should learn about a range of long-term care insurance options and whether your elderly loved one could be eligible for them. It is important for you to know that long-term care insurance options can vary significantly, and it is critical to understand what you are getting (and what you are not getting) with these types of insurance policies. It is also important to learn about Medicaid planning, including how the lookback period could affect your senior's eligibility for Medicaid if they gift assets. You should also learn about trusts that your loved one might use to qualify for Medicaid coverage and long-term care without having to spend down assets.
Plan for Multiple Conversations
For most families, conversations about long-term care planning and asset protection will not be resolved in just one discussion. So, as an article in AARP emphasizes, you should plan for multiple conversations and to have these discussions as frequently as necessary.
Have Other Family Members and Neutral Third Parties Join the Conversation
If a conversation about long-term care and asset planning is likely to be especially difficult, you should consider involving other parties who can help. For example, other family members might be able to support your points, as can a neutral third party such as a lawyer.
Contact a Pleasantville Elder Law and Asset Protection Lawyer
Whether you have questions about asset protection strategies or need advice about assisting an elderly parent, one of the experienced Westchester County elder law and asset protection lawyers at Meyer & Spencer, PC can help.
Sources:
health.ny.gov/health_care/medicaid/
aarp.org/caregiving/basics/info-2022/difficult-caregiving-conversations.html