What Steps Should I Take Now For Medicaid Planning?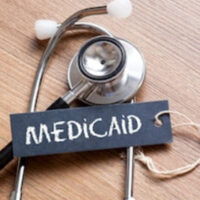 Nobody wants to think about needing to rely on Medicaid to cover long-term care in old age. However, it is critical for Mahopac residents to know that, statistically, it is more than possible that long-term care will be necessary at some point, even if it is for a limited amount of time. Indeed, according to the Administration on Aging (AOA) and the Administration for Community Living (ACL), a person who is currently 65 "has almost a 70 percent chance of needing some type of long-term care services and support in their remaining years." Women tend to need care for a longer period of time than men, with women requiring an average of 3.7 years of long-term care and men requiring an average of 2.2 years of long-term care. About 20 percent of people who are currently aged 65 or older will require long-term care at some point in their lives for more than 5 years. If you do require long-term care, how will you pay for it? For most people, the answer in part is Medicaid.
Given that Medicaid is necessary for many older adults to pay for long-term care — even those who earned a middle-class or even upper middle-class income during their lifetimes — it is necessary to plan in advance for Medicaid coverage. What steps should you take now? Consider the following information from our Putnam County elder law and asset protection lawyers.
Do Not Gift Assets If You Could Require Long-Term Care in the Near Future
In order to be eligible for Medicaid coverage, many older adults must "spend down" their resources. However, spending down cannot mean gifting assets to another family member so that they will not be counted for Medicaid purposes. To be clear, there is a "look back" period in which Medicaid will look to see if you have made any asset transfers. If you have made asset transfers in order to be eligible for Medicaid coverage, you can face penalties.
Consider Paying for Long-Term Care Insurance
If you do not currently need long-term care, part of your Medicaid planning strategy can involve purchasing long-term care insurance. There are different types of long-term care insurance policies, and they provide different types of coverage, so you should discuss options with an attorney. If you pay for long-term care insurance, you may not require the same level of assistance from Medicaid.
Open a Medicaid Asset Protection Trust
Medicaid asset protection trusts can also be important for Medicaid planning, and you can establish one of these trusts when you expect that you may require Medicaid coverage in the near future to pay for long-term care. These types of trusts are complex, and it is important to work with an attorney to establish the trust and to understand the terms of the trust.
Contact a Mahopac Elder Law and Asset Protection Attorney for Assistance
Do you have any questions about Medicaid planning, or do you need help with an asset protection strategy for yourself or for an elderly loved one? One of the experienced Mahopac elder law and asset protection lawyers at Meyer & Spencer, PC can speak with you today about steps you should take and options that may be available to you.
Source:
acl.gov/ltc/basic-needs/how-much-care-will-you-need#:~:text=Here%20are%20some%20statistics%20