Do I Need Advance Directives?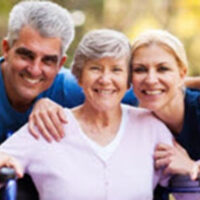 When you are planning to work with an attorney for an advance care directive in Westchester or Putnam County on a will or the creation of a trust, you might also come across information about advance directives. While advance directives may not be as commonly discussed as wills, they are a critical element of estate planning. Regardless of your age, you should speak with your estate planning attorney about advance directives, and the options and benefits they can provide. To understand more about why you do need advance directives, we want to tell you more about these documents and what they are used for in New York.
Different Types of Advance Directives Serve Distinct Purposes
Advance directives, in general, are legal documents that allow you to make certain decisions about your health care in the future if you become incapacitated and unable to make those decisions for yourself. According to the New York Attorney General, the state of New York recognizes three different types of advance directives:
Health Care Proxy;
Living Will; and
Do Not Resuscitate Order (DNR).
A Health Care Proxy Allows You to Name Another Person to Make Decisions for You
If you suffer a serious injury and become incapacitated, or if an illness results in your incapacitation, it can be relieving to know that someone you trust will be able to make health care decisions on your behalf concerning your treatment or care. With a Health Care Proxy, you can appoint another person as your health care agent. This is a person who you trust to voice your health care decisions and wishes if you cannot do so for yourself. In other states, you may know this type of advance directive as a "health care power of attorney."
In order for your health care agent to make any decisions on your behalf, a determination must be made by an attending physician who clearly states the cause and extent of your incapacity and the likelihood that you will regain decision-making capacity.  In some cases, New York law requires a concurring opinion.  That concurring opinion need not be from another physician.  Rather, it can come from an affiliated health care provider or social worker of the nursing home or hospital.
Living Wills Let You Clarify Your Own Health Care Wishes
Do you know with certainty that you either do or do not want certain types of life-saving treatment if you become incapacitated and cannot be cured? A Living Will is a document that lets you state, in writing, what your decisions are about your own end-of-life care, including whether or not you want to receive life support. To be clear, a Living Will is used to decline medical treatment, which would otherwise prolong the process of dying, in the event of permanent brain damage without the possibility of recovery.
DNR Orders Allow You to Decline Lifesaving Emergency Procedures
Finally, with a DNR order, you can state that you do not want to have cardiopulmonary resuscitation (also known as CPR) or other types of lifesaving procedures if your heart stops beating or you stop breathing.
Contact a Pleasantville Estate Planning Lawyer Today
If you have questions about drafting advance directives, or if you have inquiries or concerns about any other aspects of estate planning, one of our experienced Pleasantville estate planning attorneys can speak with you today. Do not hesitate to get in touch with us to learn more about the services we provide to clients in and around Westchester and Putnam Counties. Contact Meyer & Spencer, PC today for more information.
Resource:
ag.ny.gov/sites/default/files/advancedirectives.pdf