Power of Attorney Extras for Advanced Planning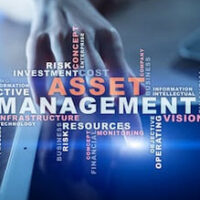 For millions of Americans, a power of attorney document is nothing more than a "worst-case scenario" item that allows loved ones to make decisions in the event of hospitalization or other emergencies. But for high net-worth individuals and those seeking to maintain eligibility for Medicaid, powers of attorney take on a whole new dimension. At Meyer & Spencer, P.C, we can help you build a full estate plan, taking your individual and unique circumstances into account.
Additional Powers
When drafting a power of attorney, experienced elder law attorneys know that there are sometimes unique issues to consider. For instance, what additional powers might need to be added to the agent's authority in order to protect the principal later on? Here are just a few examples of additional powers that may need to be included in a power of attorney, most of which will never be included in templates and things you find on the Internet.
The power to amend a Trust. As incredible as it sounds, you can actually give your agent the right and authority to make certain limited changes to a Trust agreement. Say, for instance, that you have a revocable Trust. You might want to include specific language allowing your agent to amend the Trust to make it irrevocable in the event that you become mentally incompetent (e.g. dementia, stroke, etc…).
The power to apply for Medicaid or appeal a Medicaid determination. Without the right language in your power of attorney document, your loved ones may be forced to go to court and spend thousands of dollars to get a formal guardianship, even despite all of your planning. This is because some government agencies may not accept a power of attorney unless it specifically gives your agents the right to perform these tasks.
Special Restrictions
Like added powers, sometimes it's helpful to add restrictions. These may include things like:
Limitations on arbitration. Many nursing home contracts and other healthcare agreements nowadays require an agent to sign a contract which binds the disabled adult to an unfair arbitration agreement. Powers of attorney can restrict the agent's right to waive legal rights.
Limitations on liability. While New York law makes it clear that an agent under power of attorney is not individually or personally obligated to pay a principal's debts, some senior living facilities, assisted living, and nursing home companies have begun asking agents to sign a personal guarantee. While this practice is questionable at best, there are provisions you can include in your power of attorney document that restrict and limit the liability that can be imposed on an agent. Likewise, you can include indemnification clauses to immunize and protect your loved ones who act.
Getting Help is Easy
For those with large estates or complex assets, it is always a good idea to schedule a time to speak with an experienced elder law attorney near you. At Meyer & Spencer, P.C., our Westchester County advanced directives attorneys work closely with our clients to find creative and unique solutions to protect assets, reduce taxes, and preserve our clients' wishes for generations. Call us today to set up your own appointment.