Look-Back Period For Medicaid Home Care: What You Need To Know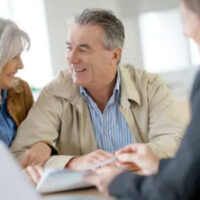 Anyone who is considering the issues related to elder law and asset protection may know that there is a look-back period when it comes to eligibility for Medicaid benefits and the transfer of assets. What do we mean by a look-back period? If you or an elderly loved one needs to obtain long-term care coverage through Medicaid—as a large percentage of older adults do—assets must be limited or spent down in order to be eligible for this kind of coverage. In other words, you can only be eligible for Medicaid long-term care coverage if you have limited assets. Yet you cannot simply give away assets, shortly before you need Medicaid coverage, to an adult child or another family member or friend in order to be eligible. Here is where the look-back period comes in.
While the look-back period has been in place for nursing home care coverage for quite some time, recent changes to the law will also make the look-back period applicable to home care. Our experienced elder law and asset protection lawyers want to provide you with more information about the look-back period more generally, and to provide you with the information you need about Medicaid home care and the look-back period.
Understanding How the Look-Back Period Works in General
Each state has its own look-back period for determining when assets can be transferred without a penalty. In New York, the look-back period is five years. What does this mean for you? As the New York State Department of Health clarifies, you cannot transfer assets to anyone—to an adult child, to another family member, to a friend, e.g.—in the five-year period before you seek Medicaid coverage to pay for long-term care in a nursing home. If you do transfer assets within that five-year time window, you can be assessed a penalty.
How does the look-back period affect your eligibility for Medicaid coverage? Since you cannot be eligible for Medicaid coverage for long-term care if you have too many assets, you will need to spend down those assets in order to be eligible, or learn more from a lawyer about establishing a Medicaid Asset Protection Trust or using other options to protect your assets.
New York Imposes Look-Back Period for Home Care
Until recently, New York was the only state in the country without a look-back period for Medicaid home care. In 2020, New York instituted a look-back period of 30 months (or 2.5 years) for Medicaid home care eligibility without penalty. Given the constraints of the COVID-19 pandemic, the implementation of this rule had been delayed until April 1, 2021, then further delayed until July 1, 2021, now with the likelihood that the implementation will be delayed until January 1, 2022. However, if you want to be certain that the look-back period will not harm your eligibility for coverage or result in a penalty, you should be sure to transfer assets and to apply for Medicaid as soon as possible. If the rule implementation is extended, you would potentially have a slightly longer amount of time to transfer assets and to apply for Medicaid home care services coverage.
Contact a Pleasantville or Mahopac Elder Asset Protection Attorney
If you have questions about the look-back period or your options to protect assets while being eligible for Medicaid coverage, an experienced Putnam County asset protection lawyer can speak with you today. Contact Meyer & Spencer, PC for more information.
Resource:
health.ny.gov/health_care/medicaid/#:~:text=New%20Requirement%20for%20Medicaid%20Effective,condition%20of%20eligibility%20for%20Medicaid