What Are the Different Types of Trusts in New York?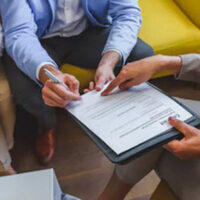 When you are planning to develop an estate plan with an estate planning attorney, you may be considering the benefits of establishing a trust. There are many different reasons to create a trust, but it is important to understand that there are distinct types of trusts that have different parameters and purposes. Your estate planning lawyer can work with you to determine the particular type of trust that is best suited to your needs. Before you meet with your lawyer, we want to provide you with some information about the different kinds of trusts available under New York law so that you can be better prepared for your meeting and for the estate planning process more generally.
Revocable Versus Irrevocable Trusts
No matter what type of trust you create you should know that you will likely be establishing a trust that is either revocable or irrevocable. What do these terms mean? A revocable trust is one that can be modified or terminated at any point during your lifetime. As a Grantor who creates a revocable trust, you will be able to make modifications to the trust or decide to close the trust altogether without seeking permission from a trustee, from a beneficiary, or from any other party. The only thing that can get in the way of a trustor's ability to modify or terminate a revocable trust is if the trustor no longer has legal capacity (i.e., mental capacity).
An irrevocable trust, opposite from a revocable trust, is one that contains certain limitations on the Grantor's control.  Mainly, the Grantor cannot access assets that were placed into the trust.  While the Grantor can terminate the trust during his/her lifetime, permission from the beneficiaries will be required to accomplish this.  The Grantor is also able to amend or remove trustees whenever the Grantor wishes, as long as written notice is provided to all interested parties.
Charitable Trusts
When you know you want a charity or non-profit organization to receive your assets, you can set up a charitable trust. You should know that there are different types of charitable trusts in New York, and you should discuss your options with your estate planning attorney. Charitable trusts can have benefits for the Grantor and for the charitable organization, but they must be established properly.
Supplemental Needs Trusts
If you have a child or another family member with a disability, you will likely want to learn more about establishing a Supplemental Needs Trust (SNT), sometimes referred to as Special Needs Trust. This type of trust is designed specifically for individuals with disabilities who may qualify for government benefits (such as Supplemental Security Income, or SSI, benefits), but would lose eligibility for those benefits if you simply left that person a large sum of money in your Will. With a SNT, you can ensure that your disabled loved one has necessary financial support without putting certain benefits at risk.
Seek Advice from Our Mahopac Estate Planning Lawyers
The types of trusts we discussed above are just some of the distinct kinds of trusts that you may be able to establish in New York. It is critical to discuss your particular needs with our Putnam County trust attorneys to ensure that you establish the type of trust that meets your needs. Contact Meyer & Spencer, PC today to begin your estate planning with our team.