Top Reasons For Estate Planning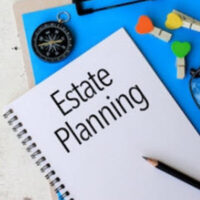 There are many reasons you should work with an experienced estate planning attorney, regardless of your age, income, assets, socioeconomic status, or health.  To be sure, every adult in Putnam County and Westchester County should have an estate plan that includes a will, advance directives, and possibly other estate planning tools and documents like trusts.  While many people still are under the misconception that estate planning is only "for rich people," "for seniors," or for "really sick people," it is critical to recognize the importance of estate planning for everyone – regardless of their situation.  While each person's estate planning needs will be tied to their particular circumstances, an experienced estate planning attorney can assist you in making that determination.  The following are some of the top reasons you should consider estate planning.
Feel Secure Knowing That Your Assets Will Be Distributed Appropriately
If you have any assets that you care about and you want to make sure they are distributed to the recipients or beneficiaries of your choosing, it is critical to work with an estate planning attorney in Putnam County to draft a valid will and to consider possibilities for establishing one or more trusts. Even if you have assets that are not of particularly high monetary or market value, but it is important to you that they be distributed in a particular way, you will want to have an enforceable will.
Get Peace of Mind Knowing That You Will Not Receive Health Care You Do Not Want
Estate planning concerns much more than your assets and how they will be distributed to your beneficiaries. One central aspect of estate planning involves creating advance directives, which are documents that allow you to name a person to make health care decisions on your behalf if you become incapacitated.  You can also use advance directives to provide information in advance of a medical need about your specific desire for medical treatments.
Allow Your Beneficiaries to Avoid Probate
Some estate planning options can allow your beneficiaries to avoid probate. In particular, certain trusts can be especially helpful for avoiding the time, the delay and the costs associated with the probate process in New York.
Prevent Disputes Between or Among Beneficiaries
If you name beneficiaries in your will and/or in a trust, you can help to prevent disputes among your children, relatives, and other beneficiaries.
Protect Your Assets
Many elements of estate planning are about managing your wishes concerning your health and who will inherit your property upon your death.  However, that is not the end of the conversation.  It is worth keeping in mind that an important aspect of the estate planning process involves asset protection. There are many different ways to protect your assets, particularly by establishing certain types of trusts. Our dedicated estate planning lawyers in Mahopac can speak with you today about your options.
Contact Our Putnam County Estate Planning Attorneys
Do you have questions about estate planning? Whether you are just getting started when it comes to estate planning or you need assistance making changes to existing documents or beneficiaries, an experienced Mahopac estate planning attorney at our firm can speak with you today. Contact Meyer & Spencer, PC for more information.
Resource:
ag.ny.gov/sites/default/files/advancedirectives.pdf