Common Mistakes To Avoid In Elder Asset Protection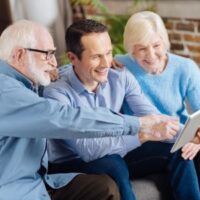 Whether you are concerned about your own assets as you age or you have an elderly parent for whom you are worried about long-term care and asset protection, it is important to work with a Westchester County asset protection attorney.  You will want advice from someone who has experience managing elder law cases in and around Westchester County. Asset protection can be complicated.  Mistakes can result in penalties and difficulty obtaining benefits for medical care.  And then, there is always the possibility of losing the assets that you were intending to protect in the first place.  At Meyer & Spencer, PC, our attorneys can begin working with you today to help ensure that you are able to engage in asset protection as much as possible.
In the meantime, the following are common mistakes that you should seek to avoid in the elder asset protection planning process.
Mistake 1: Transferring Assets
One of the biggest and most common mistakes that people make when it comes to asset protection is transferring assets – to adult children, to other family members, or to friends. Many older adults operate under the mistaken assumption that they can just gift away their valuable assets and still be eligible for Medicaid.  They erroneously believe that they can avoid the Medicaid spend down of those assets through gifting.  However, transferring assets within the "look back" period can lead to penalties and other serious consequences.
Mistake 2: Selling Your House to Pay for Long-Term Care
You should never make an immediate decision to sell your house in order to pay for long-term care. For many older adults, eligibility for Medicaid's long-term care will not require you to spend down all of the equity in your home, especially if you have a spouse who does not need long-term care. However, you need to seek advice from an asset protection attorney as soon as you can.
Mistake 3: Assuming Health Insurance Will Cover Long-Term Care
Most health insurance policies do not cover long-term care for older adults. Accordingly, part of your asset protection strategy should not be to rely on your existing medical insurance without having any kind of additional long-term care insurance available.
Mistake 4: Waiting Too Long to Focus on Asset Protection
The longer you wait to think about your asset protection options, the more difficult and complicated the process can be. By planning early, you can work with an asset protection attorney to establish a trust, purchase appropriate long-term care insurance, and set up other options so that you can be eligible for long-term care without spending your entire savings.
Mistake 5: Failing to Work with an Asset Protection Attorney
Another of the biggest mistakes people make in the context of asset protection planning for the elderly is to attempt to do the work themselves – without assistance from an experienced lawyer. You should always seek advice from an elder law and asset protection attorney in Westchester County.
Contact Our Westchester County Asset Protection Lawyers
If you need assistance planning for elder asset protection, or if you need help planning for long-term care for an elderly loved one, our Pleasantville asset protection attorneys are here to assist you. Contact Meyer & Spencer, PC to learn more about how we can assist you.
Resource:
cms.gov/Outreach-and-Education/Outreach/Partnerships/downloads/11249-P.pdf