Top Reasons For Estate Planning In New York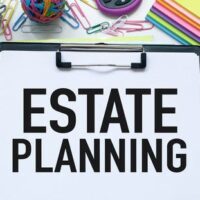 Do you know what will happen to your assets when you pass away, whether that happens many years from now or unexpectedly in the near future? Regardless of your age or relative health, you should have an estate plan in place to ensure that your wishes are respected concerning your property and care for your loved ones. There are many important reasons to engage in estate planning with help from a Westchester County estate planning attorney, and our firm wants to tell you more about those reasons. When you are ready to get started on a will, advance directives, or other elements of estate planning, our lawyers are here to help.
The following are some of the top reasons for estate planning in New York.
Your Property Will Go to Beneficiaries of Your Choosing
Whether you have significant assets that are very valuable or you have limited assets with sentimental value, our attorneys know how important it is to ensure that your property will go to the beneficiaries of your choosing. When you do not make a will or establish a trust, or use other estate planning tools to leave property to your loved ones, all of your assets will be distributed according to New York's intestate succession laws. In other words, state law determines who gets your property, even if you have told your children or a sibling or friend that you want them to have a particular asset.
You Can Protect Your Assets in Older Age
Many older adults in New York ultimately need long-term care for some period of time. Through estate planning, you can plan ahead for long-term care, including asset protection strategies and Medicaid planning.
You Can Make Decisions About Your Health Care
Health care decisions can be difficult and complicated, and it is important to make sure that your wishes for your own health care are followed in the event that you become incapacitated and cannot voice those decisions yourself. In New York, you have options for indicating your health care choices and preferences through advance directives. Advances directives include a living will in which you can clarify what you want (or do not want) in terms of life-saving treatment, a health care proxy in which you name another person you trust to make health care decisions on your behalf when you cannot do so yourself, and a "do not resuscitate" order (or DNR).
You Can Name a Guardian for Your Minor Child
In the event a parent dies unexpectedly, it can be complicated to determine who will become the guardian of the child if there is no living parent. Through estate planning, you can name a guardian for your minor child in the event of an unexpected accident or sudden illness.
Contact Our Pleasantville Estate Planning Lawyers
If you have questions about estate planning in New York, or if you are ready to make a will or get started on estate planning, one of our experienced Pleasantville estate planning attorneys can assist you. Do not hesitate to get in touch with us to learn more about how we can help you prepare for the future. Contact Meyer & Spencer, PC today for more information.
Resource:
nysenate.gov/legislation/laws/EPT/4-1.1