How Far Can New York Officials Go in Forcing Me to Repay Medicaid Benefits?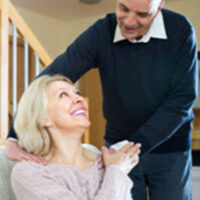 Many elderly New Yorkers depend on state Medicaid benefits to pay for their health care. But Medicaid always comes with strings attached. One of them is that if agency officials later decide they overpaid your benefits, they can take any necessary legal action to force you to repay Medicaid. Of course, you still have certain due process rights the state must respect in such circumstances.
Appeals Court Chastises NYC Agency's Attempt to "Circumvent" Regulations
A recent decision from the Appellate Division, Second Department, highlights a situation where a Medicaid recipient (the "Defendant") fought back against the state's efforts to steamroll him. In this case, New York City's Human Resources Administration (HRA) sought to recover approximately $15,000 it paid out in Medicaid benefits to the Defendant.  HRA alleged the Defendant was ineligible to receive these benefits because he was not a New York State resident. The Defendant denied that allegation, maintaining he resided in Brooklyn during the applicable time period.
HRA initially notified the Defendant of its intent to "discontinue" his Medicaid benefits. But an administrative law judge (ALJ) with the NYS Department of Health quashed that effort. The ALJ said the HRA failed to give the Defendant sufficient notice of its proposed action. State law required the HRA to mail a notice of its proposed action to the Defendant at least 10 days prior to the "effective date of the proposed action." Since the HRA did not comply with that deadline, the ALJ ordered an immediate restoration of Medicaid benefits.
Notwithstanding the ALJ's decision, HRA later filed a separate complaint, as a plaintiff, in Kings County Civil Court.  Once again, HRA sought to require the Defendant repay his Medicaid benefits based on his purported lack of New York residency. The Defendant, who was not represented by an attorney, again insisted he lived in Brooklyn. He also sought to dismiss the plaintiff-HRA's complaint based on its earlier failure to follow administrative notice requirements.
The Appellate Division, Second Department agreed with the Defendant on this latter point. Reversing an earlier ruling from the Civil Court, the appeals court said HRA could not "circumvent the mandatory hurdle of administrative procedures in order to enforce its claim to an ostensible overpayment in the Civil Court." The ALJ already rejected the HRA's earlier attempt to stop the Defendant's Medicaid benefits. Here, the HRA tried to get around this by describing its Civil Court complaint as "based on a consumer credit transaction," i.e., the Defendant's alleged "overpayment." But both claims were based on the same factual allegation–the Defendant's New York residency, or lack thereof–so the HRA was required to follow the same regulations in either case.
Speak with a New York Elder Law Attorney Today
New York officials can get quite aggressive when they suspect, even without sufficient evidence, that someone has received too much in Medicaid benefits. That is why you need to take such overpayment allegations seriously. You also need to ensure your own Medicaid planning is kept current to ensure there is no change in your eligibility status. If you need advice or assistance from an experienced Westchester County elder law attorney on this subject, contact Meyer & Spencer, PC, to schedule a consultation.
https://www.meyer-spencer.com/what-you-need-to-know-about-reverse-mortgages-in-new-york/