DO YOU OWN THE MINERAL RIGHTS ON YOUR PROPERTY IN MAHOPAC?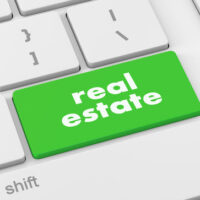 If you live in Mahopac, You most likely do not own the mineral rights for minerals that may be found on your property.  For most homeowners, they don't know or don't care about mineral rights; however, in Colonial times, the Red Mills area of what is now Mahopac was well known for large deposits of iron ore.  If you own a home in Mahopac and look at the title report from when you purchased your home, you will see an exception to your title which states something like your purchase of your home is "subject to mining and mineral rights, if any, owned by the successors in interest of Philip Philipse."
This is due to a deed restriction reserving all mineral rights that dates to February 7, 1754 and runs with your land in perpetuity.  For attorneys who do not handle closings in Putnam County this deed restriction drives them crazy.  For attorneys who handle real estate closings in Putnam County it is pretty meaningless because homeowners in Putnam are not using their land to mine for iron ore and other minerals as they were in Colonial times.  This deed restriction leads to some interesting conversations with attorneys who do not practice in Putnam County who are left wondering what this exception to their client's title is all about.
Most of the land now known as the Town of Carmel (as well as most of Putnam and Dutchess Counties) was originally titled to Adolph Philipse who received the land through a grant from King William III in 1697.  Through his Will, Adolph Philipse left his real estate to his nephew Frederick Philipse.  The land eventually passed to Frederick's three children Susannah, Mary and Philip (and Susannah's and Mary's respective husbands as women generally did not own property at the time).  On February 7, 1754, the land was partitioned into 9 parcels to be individually owned but the mineral rights to all of the land were reserved to the family as a whole.
During the Revolutionary War, the husbands of Susannah and Mary were known as loyalists.  They supported the English and remained loyal to the King of England.  Apparently, Philip Philipse either supported the colonists or was smart enough to keep quiet so he was not viewed as a loyalist.  After the War, most of the land of known loyalists was confiscated and sold by Commissioners of Forfeitures.  On August 30, 1788, the families of Susannah and Mary lost their land.
Thus, it would appear that the reservation of mineral rights in about two-thirds of Putnam's properties were extinguished in 1788 when the property was confiscated and sold to subsequent owners.  However, Philip Philipse's property was never forfeited and the deed restriction reserved in 1754 continues to run with the land 265 years later.
There have been rumors spread through legal circles in Putnam County that the heirs of Philip Philipse, who reside in England, will sell the mineral rights to the owner of a particular parcel of land for $500.00.  While it is doubtful that anyone has managed to track down the rightful heirs of Philip Philipse, it does make for a good story.  Also, if it makes you feel better, you can probably find someone in England with the name "Philipse" who will be happy to take your $500.00 so you can start mining here in Mahopac with a guilt-free conscience.
Speak with a Putnam County Real Estate Attorney Today
Deeded rights, such as mineral rights, are just one pieced of the puzzle when buying or selling residential real estate. Because it can be nuanced, you need to work with an experienced Putnam County real estate lawyer who can assist you. Contact the offices of Meyer & Spencer, PC today to schedule a consultation with a member of our real estate team.