Beware The Rising Costs of Prescriptions as You Age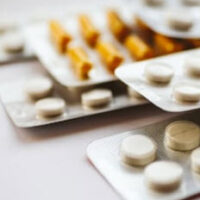 We are always told to save for retirement, because you just never know how long you might live. We are told to save enough to not only live well in retirement, but also enough to offset for inflation. As the price of coffee, gas, and groceries continue to escalate, we are told to assume things will cost more in the future.
As we are now finding, it's practically impossible to plan for inflation of medication costs, as many drug prices have increased by as much as 50% on average since 2010. The biggest increases seem to be in just the past year, with an over 9% increase in prescription drug prices between 2018 and 2019. At that rate, prescription drugs are poised to outpace the inflation of things like cars, computers, and definitely wages.
So what can you do?
Plan For Sickness
First, make sure that you have your basics in place. You should have a power of attorney that covers your healthcare and your finances. This will ensure that if you get sick, your loved ones have a clear roadmap on how to handle things. It's a small step but one that will make a huge difference when and if the time comes that you need it.
Plan for Death
No one wants to talk about it, but everyone does it. Dying is just part of the equation. You can avoid the conversation but it won't make it go away. Eventually the day will come when each and every one of us will be forced to leave this life. Sadly, modern medicine has become so expensive that most of us will depart this life dragging tens of thousands of dollars of medical bills and prescription expenses with us. Create a living will, a last will and testament, and talk to your family about your wishes. If you don't wish to be kept alive with life support, now is the time to mention it.
Plan for Life
In the old days, estate planning lawyers developed plans to avoid taxes in the event that you died with a lot of money. We didn't want to lose all that hard-earned money to the government. Anymore, we are planning for if we live. People are living a lot longer, which means the likelihood of outliving retirement savings is much greater.  Also, there's a greater chance of needing nursing home care, which is very costly.
With the help of an experienced elder law attorney, you may be able to protect your assets so that you can get help paying for your final expenses, nursing home care, and even related costs like prescription drugs. With proper planning well in advance, you can give your family the precious gift of an inheritance without strings attached.
At Meyer & Spencer, P.C., we provide compassionate advice to illuminate all the possibilities for you in advance. This can help you make an educated and informed decision about your future. Call us today to set up a meeting with one of our elder law attorneys.
Resource:
cbsnews.com/news/drug-prices-oxycontin-predaxa-purdue-pharmaceuticals-boehringer-ingelheim/
https://www.meyer-spencer.com/possible-disputes-in-a-guardianship/