Advance Directives vs Power Of Attorney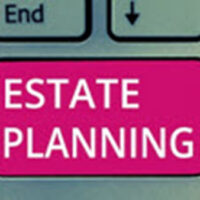 No one wants to think about their own mortality, but as we age, it becomes more and more important. If a sudden medical event happens to us, most of us are not in a position to then start planning for long-term medical care or financial adjustments. One of the cornerstones of a strong estate plan for Westchester County and Putnam County residents is a document known as an advance directive. This document is intended to codify a person's wishes with regard to their medical care if they become unable to advocate for themselves.
Estate Planning Is Crucial
The temptation to ignore estate planning is very real for many people. That temptation must be overcome to protect the right to make one's own medical decisions. An advance directive assigns that right to a person you choose. Without one in place, New York allows physicians and their assistants to exercise that authority, which may result in treatments and outcomes you do not desire. An advance directive can help to avoid that potential outcome, and creating one can be a fairly straightforward experience, with the right assistance.
An advance directive is similar to a durable power of attorney (DPOA), except that it only governs medical decision-making, not financial decisions. In New York, it consists of two documents – a healthcare proxy, and a living will. The former names a proxy, or agent, to act for you in the event you cannot act for yourself, while the latter outlines your wishes regarding end-of-life care and incurable conditions.
Two Required Documents
A healthcare proxy only comes into effect when two different physicians agree that a person is unable to advocate for themselves. The person you choose will have the responsibility of making sure that your wishes are carried out, if at all possible, in terms of treatment. It is imperative that you pick a person who will uphold your wishes even if they contradict the person's own wishes and/or beliefs. A healthcare proxy who, for example, ignores your wishes to not be resuscitated, will prevail simply because they are acting upon your authority.
Living wills, by comparison, are not strictly regulated by New York law, but they are generally considered acceptable if they establish "clear and convincing evidence" of a person's wishes. A living will is specifically intended to communicate your desires regarding end-of-life care and all the matters related to it. For example, you can state whether to use certain treatments in the course of palliative care. A living will is similar to a healthcare proxy, but they must both be created in a very specific manner. An attorney can help.
Call A Pleasantville or Mahopac Estate Planning Attorney
Most people in Westchester and Putnam County want to focus on living – but in general, a person can live with more peace of mind if plans are in place for later on. An advance directive is a crucial part of peace of mind in one's later years, and the Westchester County and Putnam County estate planning attorneys at Meyer & Spencer, PC can help you to attain it. Contact our office today at (914) 741-2288 to schedule a consultation.
Source:
newyork.public.law/laws/n.y._public_health_law_section_2994-d