Wills: Frequently Asked Questions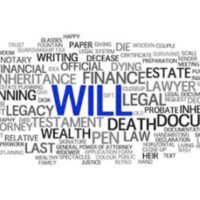 Estate planning can be complicated, especially if you have never considered creating a will or another estate planning document, or if you have significant assets you want to leave to your loved ones. Whether you have recently had a child and want to ensure that everything will be handled if you are no longer here, or if you are getting older and want to be certain that your assets will be distributed according to your wishes, our experienced Westchester County estate planning lawyers can help you to get everything in order. For most people who are thinking about estate planning, wills are a common part of the estate planning process. Our lawyers want to provide you with some frequently asked questions about wills under New York law and our answers to help you as you plan ahead.
Q: What is a Will?
A: A will is a legal document that details how your assets will be distributed upon your death, including tangible and intangible property. You can also leave real property through a will. In addition, New York law allows parents to appoint a guardian for their minor child in the event of the parents' death.
Q: What Elements Are Required for a Valid Will?
A: For a will to be valid in New York, you must be at least 18 years old and you must be of sound mind and memory. In addition, you must have a hard copy of your will, and it must be signed in front of two witnesses. Your two witnesses also must then sign the will in front of you in order for it to be valid.
Q: What Happens If I Die Without a Will?
A: If you die without a will, you will have died "intestate" and your assets will pass according to New York intestacy laws. In other words, New York law will determine how your assets are distributed, instead of you making that determination.
Q: Can I Create a Will On My Own?
A: You can create a will without a lawyer, yet it is always prudent to have an attorney who can review your will to ensure that it will be valid and enforceable upon your death. You cannot make a valid will without two witnesses.
Q: What Assets Can I Leave Through a Will?
A: You can leave almost any type of assets through a will, including personal property and real property.
Q: Will an Oral Will Count?
A: Generally speaking, an oral will (also known as a "noncupative" will) cannot be enforced under New York law. However, there are some circumstances in which an oral will may be valid in certain emergency situations and where there were two witnesses to the oral will.
Contact Our Westchester County Estate Planning Attorneys
If you do not have a valid will, or if you have questions about establishing a trust or engaging in any other aspects of estate planning in Westchester County, you should seek advice from one of our experienced Pleasantville estate planning attorneys as soon as possible. Contact Meyer & Spencer, PC to learn more about our services.
Resource:
nysenate.gov/legislation/laws/EPT