The Legal Responsibilities of an Agent Under a Durable Power of Attorney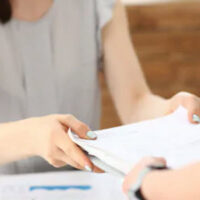 A power of attorney is an estate planning document that authorizes someone else (known as an agent) to act on your behalf. For example, a power of attorney may authorize your agent to sell your house or open a bank account in your name. In New York, it is common practice to have a Power of Attorney for financial decisions and a separate Health Care Proxy for medical decisions.
A power of attorney may also be "durable." This means that the power of attorney remains in effect even if the person who made it–known as the principal–becomes incapacitated. In other words, if you become seriously ill and are no longer able to make financial decisions for yourself, the agent acting under your durable power of attorney can effectively take over and manage all of your property.
Of course, your agent must conform to the restrictions contained in the power of attorney itself. Your agent is ultimately a legal "fiduciary." The agent must therefore place their loyalty to you and your best interests above their personal desires. To put it another way, your agent cannot treat your property as their own when acting under a power of attorney, unless you expressly permit it.
Ex-Agent Forced to Answer in Court for Improper Recordkeeping, Comingling of Funds
A best practice for any agent is to keep proper records of any money or other property belonging to the principal. The agent should always keep receipts of any transactions involving the principal's bank accounts, for instance, and never "commingle" their own funds with those of the principal. If a legal dispute later arises over the agent's conduct, such records can help show the agent did not breach their fiduciary duty.
A recent decision from the Appellate Division, Third Department, helps to illustrate the sorts of problems that can arise when an agent fails to keep proper records. In this case, Matter of Cook, the principal was a now-deceased woman with three grandchildren. During her lifetime, the principal signed a durable power of attorney naming one of the grandchildren (the petitioner in this case) as her agent.
A few months after signing the power of attorney, the principal became incapacitated. The granddaughter, acting as agent, then assumed control of her grandmother's finances. After the principal died, the granddaughter was then named executor of the estate under the will.
At this point, one of the granddaughter's siblings objected in court to his sister's handling of their grandmother's finances. After reviewing the matter, a Surrogate's Court judge found the granddaughter did not maintain proper written records while acting as agent. As the Third Department later described it, the granddaughter "unwisely converted significant funds" from her grandmother's accounts "to cash kept at the farmhouse or in her own home." That said, the Surrogate's Court believed the granddaughter's explanation that she only used that money to pay for her grandmother's needs. The Third Department declined to second-guess the trial court on this point.
Nevertheless, this case illustrates how a current or former agent can find themselves in court when they do not keep proper records or take steps to avoid commingling funds. If you need advice on how to properly setup or manage a power of attorney from a qualified Westchester County estate planning lawyer, contact Meyer & Spencer, P.C., today to schedule a consultation.
Source:
scholar.google.com/scholar_case?case=7073839367673403263
https://www.meyer-spencer.com/how-do-new-york-courts-deal-with-assets-of-a-foreign-estate/