New York Powers of Attorney and Statutory Gift Riders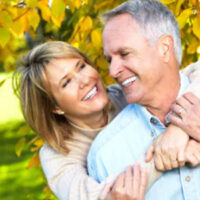 A power of attorney is a legal document giving someone the authority to act as your "agent" for purposes of spending your money or otherwise disposing of your property. Your agent may only exercise the authority you grant in the power of attorney. This means that you can give the agent broad or limited power based on your situation.
You can also approve a number of "modifications" to the standard New York power of attorney. One such modification is known as a "statutory gift rider" (SGR). Here is how this works. By default, a power of attorney only permits your agent to make gifts totaling $500 for "personal and family maintenance." In other words, your agent cannot give members of your family–including the agent–more than $500 out of your property in any given year. By signing an SGR, you can waive this limit and provide additional instructions regarding gifts.
Siblings Fight in Brooklyn Court Over Disposition of Mother's Property
In the absence of an SGR, a New York court will carefully scrutinize any large gift of property to an agent. An ongoing case from Brooklyn, Goldberg v. Meyers, provides a useful illustration of what this means in practice. This case involves a now-deceased woman, Beverly Tuzzolino. In 2006, Tuzzilino signed a power of attorney naming her daughter, Barrie Meyers, as her agent. Five years later, Meyers invoked her authority as agent to sign a deed transferring her mother's Brooklyn property to herself. After Tuzzilino passed away in 2012, Meyers signed a second deed transferring the property to herself and her husband.
Barrie's brother, Jason Goldberg, subsequently sued her. Goldberg alleged the deeds that Meyers signed were invalid. If true, this would mean that Tuzzilino continued to own the Brooklyn property until her death, and it would in turn pass to both siblings equally. Both siblings asked the court to grant them summary judgment.
The trial judge granted Goldberg's motion, holding the deeds were invalid. Meyers appealed. And in a March 11, 2020, opinion, the Appellate Division, Second Department, agreed that summary judgment was premature. The court explained that Goldberg had made a "prima facie" case the deeds were invalid, as Tuzzilino's power of attorney did not contain an SGR. That said, there was disputed evidence that indicated Tuzzilino intended to transfer the Brooklyn property to Meyers during Tuzzilino's lifetime. There was also some question as to whether Goldberg waited too long under New York law to challenge the deeds. For these reasons, the Second Department returned the case to the Supreme Court for further proceedings.
Speak with a Putnam County Elder Law Attorney Today
A power of attorney is a powerful estate planning document that can give a family member or agent enormous power to control your property. It is therefore critical you work with an experienced Putnam County estate planning lawyer who can assist you in drafting special clauses or instructions that accurately reflect your wishes. Contact the offices of Meyer & Spencer, PC today to schedule a consultation with a member of our estate planning team.
Source:
scholar.google.com/scholar_case?case=15850856494046128293
https://www.meyer-spencer.com/what-are-my-options-now-that-stretch-iras-are-no-longer-allowed/